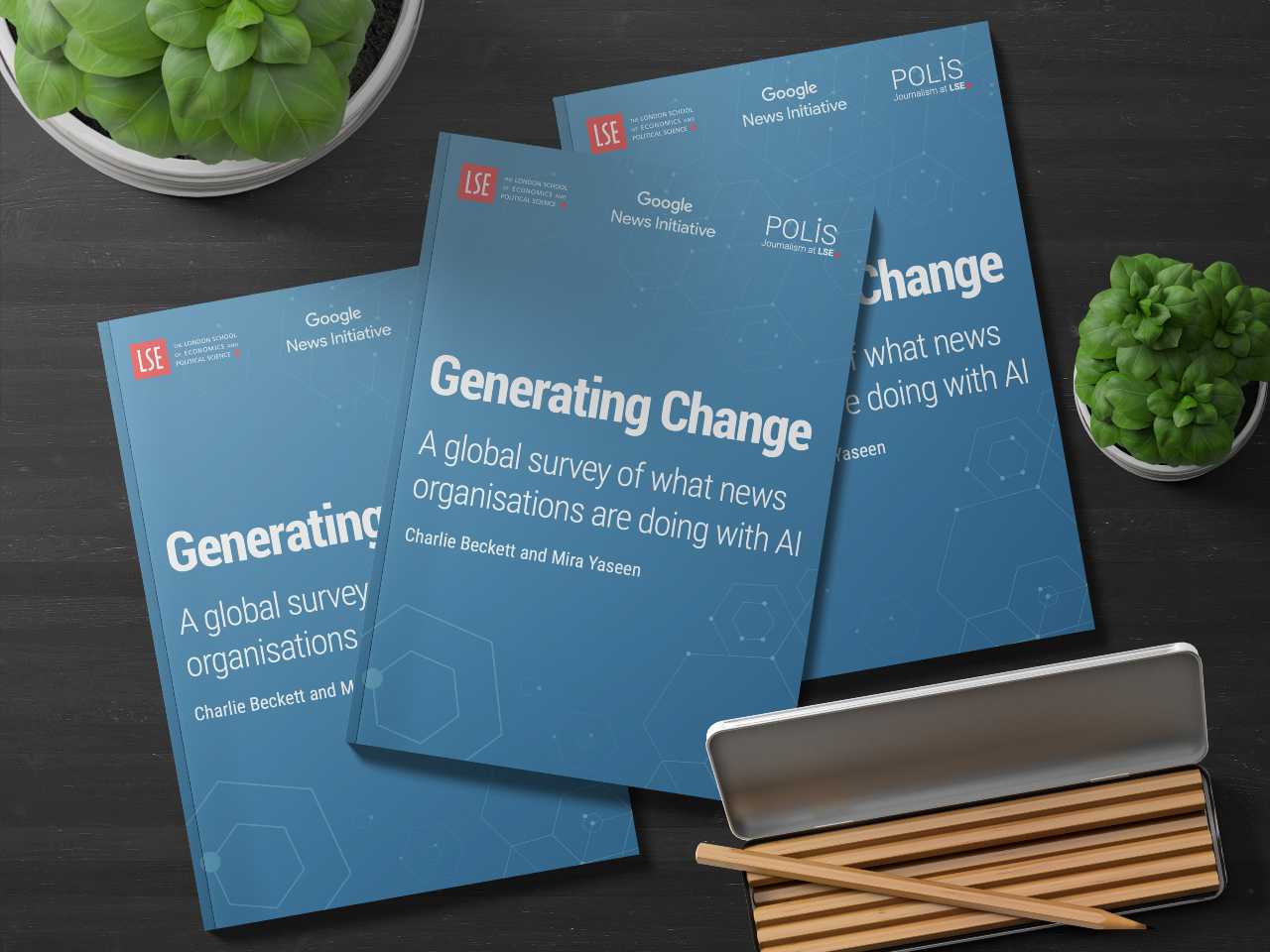 So check this out, man. There's this brand new global report that just came out, right? And it's all about AI and the media. Now, get this, a whopping 73 percent of news organizations surveyed actually believe that generative AI, like ChatGPT and Google Bard, brings some fresh opportunities for journalism. Can you believe that?
The report, called "Generating Change: A global survey of what news organisations are doing with AI," is from this awesome initiative called JournalismAI at the London School of Economics and Political Science (LSE). They surveyed over 100 news organizations from 46 countries between April and July 2023. It's really giving us some insight into how these organizations are engaging with AI and associated technologies.
Here's a crazy stat for you: around 85 percent of the survey respondents, which include journalists, technologists, and managers at news organizations, have at least experimented with genAI. They're using it for stuff like writing code, image generation, and authoring summaries. That's pretty wild, man.
One of the things that really stood out is how AI can free up journalists to be more creative. You know, it can handle those time-consuming tasks like interview transcription and fact-checking, leaving the juicy creative work to the humans. Some analyst from France even said, "GenAI can change the way we interact with information, allowing us to grasp massive amounts of data and level the playing field between high and low data skills." How cool is that?
Now, let's talk about what makes genAI special. People are loving how accessible and user-friendly it is. You don't need to be some deep programming expert to use it. And get this, it's pretty great at understanding context, which sets it apart from other AI technologies that usually require some serious programming skills. That's pretty damn impressive, man.
But hold up, there's always a catch. Even though genAI presents all these cool opportunities, people are realizing the importance of having humans check the content it generates. You know, just to make sure there's no bias or accuracy issues. This debunking editor from a Spanish fact-checking platform said, "No matter how advanced AI becomes, human criteria will always be essential in the whole fact-checking process." That's some wise stuff right there.
Now, here's something that had over 60 percent of the respondents concerned. They were worried about the ethical implications of AI on journalistic values. Things like accuracy, fairness, transparency, and all that jazz. It's a legitimate concern, man.
But here's the thing, newsrooms around the world are dealing with AI challenges, but it's even tougher for newsrooms in the Global South. They're dealing with issues like language barriers, lack of infrastructure, and political obstacles. The economic and social benefits of AI tend to be concentrated in the Global North, making it harder for the Global South to catch up. It's really shining a light on the aftermath of colonialism and the struggles these countries are facing in the AI era, man.
A respondent from the Philippines said something pretty interesting. They mentioned how AI technologies are mostly available in English and other Western languages, leaving Asian languages in the dust. This has created a need for them to work twice as hard to develop AI systems that work with their local languages. That's some serious dedication, man.
And get this, 80 percent of the respondents expect an increased use of AI in their newsrooms. The authors of the report are seeing this as a major opportunity for journalists to do more human work with the support of AI. It's like working together to achieve greatness, man.
The co-author of the report, Professor Charlie Beckett, had some wise words about these findings. He said, "Journalism around the world is going through another period of exciting and scary technological change. Our survey shows that the new generative AI tools are a potential threat to the integrity of information and the news media. But they also offer an incredible opportunity to make journalism more efficient, effective, and trustworthy." That's some deep stuff, man.
And Mira Yaseen, the co-author and lead researcher, said something really cool too. She said, "It was truly enriching to engage with more than 100 media organizations and hear about their experiences with AI integration in journalism. We found a global AI disparity, man. The benefits of AI are concentrated in the Global North, while the Global South is dealing with the negative impacts, like algorithmic bias. If we want to use AI in a fair and equitable way, we need to think about global AI development with a power-conscious mindset. It's time to address the challenges faced by the global majority." That's some next-level thinking right there.